We are honest, trustworthy and always give you our 100% best effort. Save hours in your day with our Pickup & Delivery service. We'll come to you, whenever suits your schedule.

Convenient
Laundry has never been easier! We'll come to pick it up from your doorstep and deliver it cleaned and folded!

Affordable
Who said quality services have to be expensive? Our prices start at just $1.49/lb for pickup & delivery!

Fast
Turn around times as fast as 24 hours means you can get fresh, folded laundry the next day. Easy right?

Save hours in your day with our Pickup & Delivery service. We'll come to you, whenever suits your schedule.
PUD Service: starting at $1.49 / lb
*30 lb minimum for all orders

Send it our way and we'll take care of it. Items of any size will be handled specially by our team.
Comforter/Duvet Twin: $18
                           Queen: $20
                              King: $22
Blanket: $18
Bath Mat: $10
Standard Pillow: $6
Mattress Cover: $8
How To Say Goodbye To Laundry Day
With 3 easy steps, you can turn your back on laundry day for good! 
Schedule
Schedule Pickup online & put your laundry in a bag ready for pickup.
Pick Up
We pick up and do your laundry (Washed, Dried, and folded)
Deliver
We deliver your clean, folded laundry to your door at your scheduled time.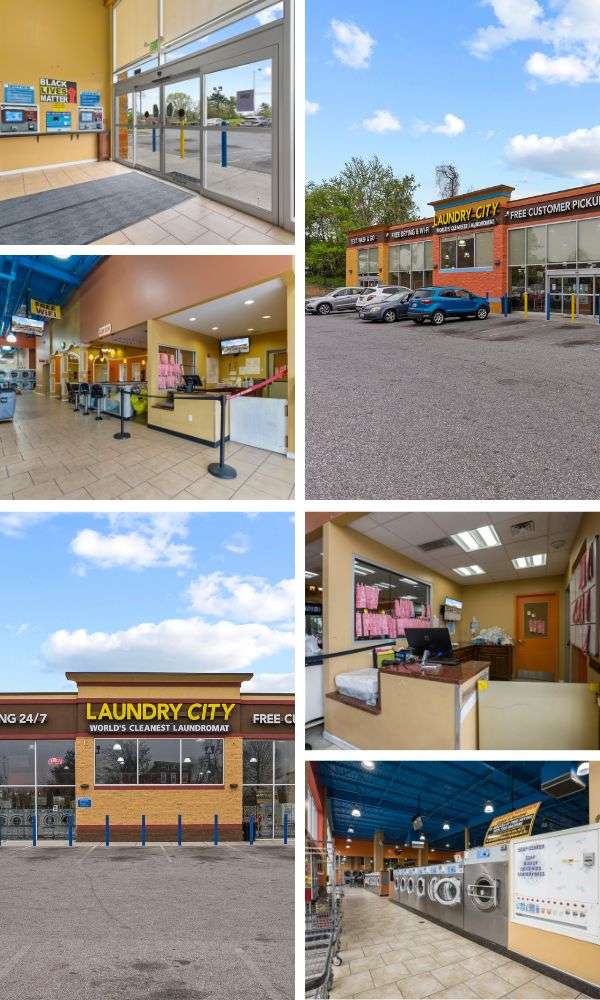 How do I schedule my next laundry pickup?
If you are on the Weekly Laundry City plan, your next pickup will be automatically scheduled for the same day of the following week. If you need to make changes to your Weekly schedule or want to schedule a By-Request Pickup:
Log in to your Laundry City account (via the mobile app or desktop)

Choose the date for your laundry pickup

Click Update

Confirm that your "Next Pickup" has been updated to the selected date.
Any changes or requests made after 4:00 am on the day of pickup are subject to the flexibility of the Laundry City driver's route.
Should I enable text updates for my laundry pickup/delivery?
Isn't it easier to do everything on your phone?!
Here are some things you can do with your Text-notifications switched on:
Confirm or cancel your next Laundry City pickup by simply responding to a text.

Receive text updates on your driver's arrival on the day of pickup/drop-off.

Receive your invoice totals via text.
Log into your account and switch on Text Notifications for an added layer of convenience with Laundry City!
What do I put my laundry in?
For your first pick-up, any type of plastic or fabric bag will do! Please do not use hampers or boxes.
You will receive a big blue Laundry City bag with your first drop-off to use moving forward! It holds around 50 pounds. If an additional laundry bag is needed, please call or text Laundry City Customer Service at 410-941-0041
I need more than one laundry bag, how do I get another?
If you need extra blue laundry bags, please email info@laundrycities.com and let them know how many you need.
Is there a limit to how much I can send in to be washed?
No! You can send all your laundry in at one time. Please note orders over 75 pounds make take an additional day to process.
When is the latest I could schedule a pickup?
Please schedule your pickup by 4:00 AM Eastern Time the day of your pickup. This allows enough time for Laundry City drivers to plan their routes for the day.
Is there a way that Laundry City could remind me to leave my laundry out for pickup?
Sure. You can choose to receive reminders by email, text, or both the day before your pickup is scheduled.
Curious about the status of your laundry?
Just log into your account through the Laundry City website or app to find out when you can expect our driver to arrive if your clothes have been picked up or returned – and at what time – and even if they're waiting to be washed, in the wash, or folded, packaged and ready to come home.
Where is my driver?
Our Drivers start their days as early as 7 am and continue through the evening. When we start our route, you will receive a notification with estimated arrival times according to your set notification preferences!
I forgot to leave my laundry out on my scheduled pickup day. What should I do?
Laundry City has incorporated email and text reminder tools in its software to help you remember your laundry pickup day. However, if you do forget to leave your laundry out, we will charge a missed pickup fee to cover the cost of a driver going to your home or business. Missed pickup fees depend on the Laundry City location you are serviced by.
To Avoid Missed Pickup Fees: Please cancel the pickup on your account by 4 am ET the day of your scheduled pickup. Any cancellations after 4 am ET are subject to Missed Pickup fees.
I forgot to leave my laundry out on my scheduled pickup day. What should I do?
Absolutely. We can pick up and drop off your clothes at any address in our service area. We will do our best to accommodate specific time frames, but cannot make any guarantees. Please leave any relevant business information in your pickup/drop-off instructions in your account.
It's raining outside and I'm afraid my clean laundry will get wet. What should I do?
When the weather's bad we double-bag your laundry to make sure it's protected from the elements. We always do our best to protect your laundry, however, we cannot be responsible for laundry that is damaged by the weather after it's dropped off at your home. Please review our Terms of Service for more details.
Where is laundry left for pickup/drop-off?
We recommend that your pickup/drop-off location be protected from the elements if possible. Most customers have us leave their laundry on a front or back porch, in a garage, or with their building manager. Please be sure to include the location to pick up and drop off your laundry in your pickup/drop-off instructions in your account.
We also keep an eye on the weather. If a hurricane or blizzard is coming, we'll contact you and make alternate plans.
Can I put my pickups on hold while I'm on vacation or out of town?
If you're going to be away, just log in to your account and place your account on "Vacation Stop" until you return. Please be sure to remove this hold and schedule your pickup at least a day before you need us to arrive!
If there's severe weather and the roads are unsafe will my laundry be returned on time?
However rare this is, it can happen. If there is a severe storm, such as a blizzard or a hurricane, we will return your laundry to you as soon as it's safe to do so for our drivers. We will keep you updated on any delivery changes via phone, email, or text.
I received a bag of laundry that is not mine, what do I do?
If you have received items that are not yours, please email info@laundrycities.com, text, or call the Laundry City Customer Service team at 410-941-0041. We thank you in advance!
How can I tip my Laundry City Driver?
Our Laundry City drivers work very hard to ensure your laundry is picked up and delivered safely and conveniently back to you. We've heard from many satisfied Laundry Cityers that they appreciate the service and would like to tip the driver. If you'd like to leave them a tip after your Laundry City laundry delivery, make sure that the option for the "Popup" is selected in your account.
Each time your driver drops off your laundry you'll receive a reminder to leave a tip - up to $25. The driver will receive the gratuity that same day.
Please know that you are not required to leave a tip. It is at your sole discretion.
Are you closed on Federal Holidays?
We are closed on the following Federal Holidays:
New Year's Day – January 1
Memorial Day – Last Monday in May
Independence Day – July 4
Labor Day – First Monday in September
Thanksgiving Day – Fourth Thursday in November
Christmas Day – December 25