We ♡ Our customers
We're all about bringing joy to our communities and so we plan exciting events to bring everyone together for more than just laundry day!

We Love Feedback
Let us know what you think whenever we host an event and help us to improve the next one! We love to learn from our customers.

A Better Laundry Experience
Hosting events for the community is part of our initiative to create a better laundry experience for all of our customers.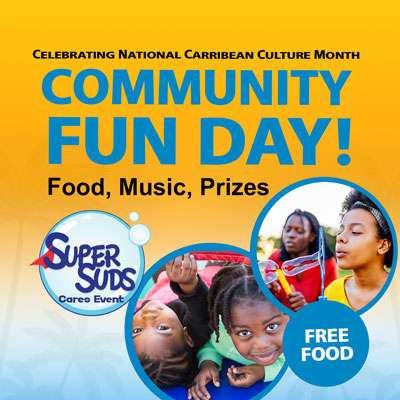 FREE Community Fun Day!
Friday, June 16, 2023
3 – 8 pm
Free food music, prizes, bubbles, bounce house, gifts and so much more! Join us for an evening of fun for the entire family!
Food available while supplies last.