Tired of wasting hours on laundry every week? Get back your weekend and free up valuable time each week by finding a convenient drop off laundry service near you. Whether you're a busy professional looking for a refreshing break, or an overworked student struggling to manage tight deadlines, drop off laundry near you provides the simplest solution to keep your clothes clean without fussing around with a washing machine.
This blog post will take an in-depth look at how these services work and what benefits they offer along with tips for finding them near you. 
So let's get started!
What is Drop Off Laundry Service and How to Use It?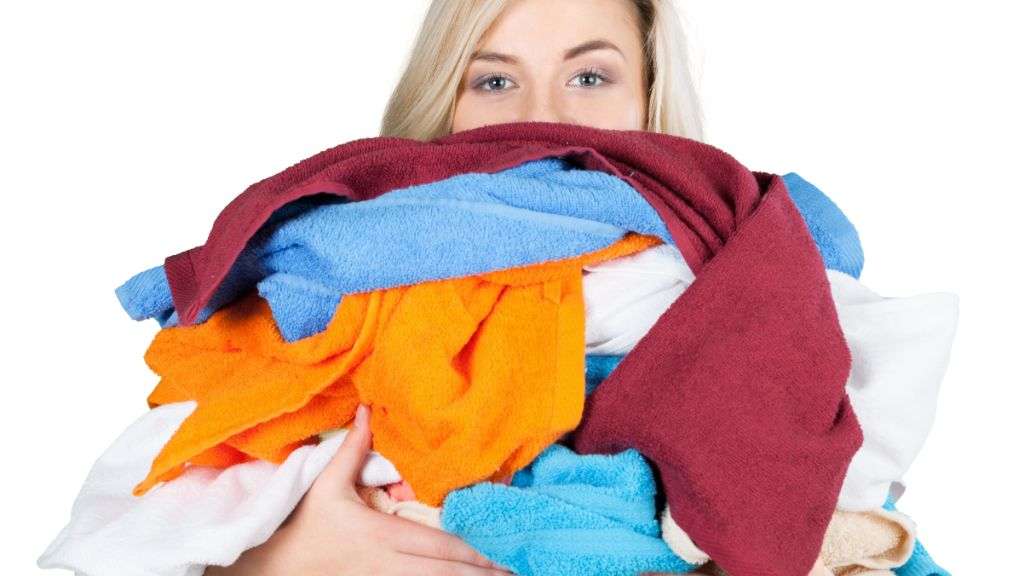 Drop off laundry service is a convenient and affordable way to take care of all your washing needs. With this service, you can easily drop off any clothes that you want professionally washed and folded at the laundry provider's location. 
After dropping them off, the drop off laundromats  will sort through your items and wash them according to their instructions. Once the items are clean, they will be sent back to you neatly folded and ready for use.
If you're looking for a simple way to do laundry without overstuffing your own washer and dryer, then this is probably a great option for you.
What are the benefits of a drop off laundry service?
Drop-off laundry services offer an array of benefits that make the chore of doing laundry easier and more efficient.  
Time-saving

– Drop-off laundry is a great way to save time in your busy life. Instead of having to worry about spending hours doing your laundry at home, you can drop it off and have a professional do the work for you. 

Convenience

– Convenience is one of the major perks of drop-off laundry services. From time savings to access to top-grade equipment, these services provide an easy and efficient route for tackling your dirty clothes. Drop-off laundry is becoming increasingly popular with working professionals and families alike, as it allows people to make sure their clothing is properly taken care of while they continue with their daily tasks.

Professional cleaning

– One of these great benefits is professional cleaning – by taking advantage of drop-off laundry services, you can be sure that your clothes and linens will be washed using top-of-the-line washers and dryers, with industry-grade detergents and fabric softeners. The result? Spotless clothing each and every time you pick them up! No more crumbs, dirt, or pet dander left behind on your favorite shirt after washing it yourself.

Special care

– Special care is one of the major advantages of

laundromat drop off service near you

. Beware of taking your clothes to just any local coin wash!  Drop-off laundry service providers are experienced with specialty laundering, like removing stubborn stains, delicately washing formal wear or applying custom finishes for a professional look. 

Cost-effective

– Having the laundry taken away and done by a professional service has never been so cost-effective. Drop-off laundry services allow customers to save money compared to traditional in-home laundry as you don't have to invest in machines or special cleaning solutions or even lose time doing it yourself.

Saves space

– If you live in a small apartment or don't have a washer and dryer at home, using a drop off laundry service can save you space and avoid the need to purchase and store laundry equipment.

Environmentally friendly

– Unlike traditional methods of washing clothes, drop-off laundry machines use significantly less water and detergent to get the job done. The convenience of not having to stand in line at a laundromat  or having to wrangle with complex machines makes it easier for people to make environmentally conscious decisions about how they get their laundry done.
What is the process of drop-off laundry?
The process of drop-off laundry is a great way to save time and avoid the mess and stress of washing clothes at home. 
Below are the common process of drop-off laundry: 
1. Gather your laundry
Collect all the clothes and linens you want to be cleaned, and make sure they are sorted according to color and fabric type as required.
2. Bring your laundry to the drop-off location
Visit the laundry company's drop-off location during their operating hours, and bring your laundry with you. Some companies may also offer a pickup and delivery service for added convenience.
3. Provide instructions
Let the drop off wash and fold near you know what services you require, such as washing, drying, folding, or ironing. You can also inform them of any special instructions or requests, such as using a specific detergent or fabric softener.
4. Receive a receipt
Once you've provided your laundry and instructions, the company should give you a receipt with an estimated completion time and the cost of the service.
5. Pick up your laundry
Return to the drop-off location at the specified time to collect your clean laundry. The company should have folded or hung your clothes for you, so all you need to do is take them home.
6. Pay for the service
You'll need to pay for the laundry service before you can take your clothes home. Some companies may offer different payment methods, such as cash, credit card, or mobile payment.
7. Check your laundry
Before leaving, check your laundry to make sure everything is clean, properly folded, and in good condition. If there are any issues or concerns, inform the company immediately so they can address them.
What to look for in a good drop off laundry company?
Quality of service

– Look for a company that provides high-quality cleaning services and pays attention to detail. The company should use high-quality detergents, equipment, and techniques to ensure your clothes are properly cleaned and maintained.

Turnaround time

– Check the company's turnaround time for laundry services. A good drop off laundry company should have a reasonable turnaround time, preferably within 24 hours.

Pricing

– Look for a company that offers reasonable prices for their services. Some companies may offer discounts for bulk orders or regular customers, so check for such options.

Convenience

– The company should offer convenient drop off and pick up times that fit your schedule. Also, consider the company's location and how easily accessible it is.

Customer service

– A good drop off laundry company should have excellent customer service. They should be responsive to inquiries, provide clear communication, and address any concerns or issues in a timely manner.

Reputation

– Look for a company with a good reputation in the community. Check online reviews, ask for recommendations from friends or family, and check the company's rating with the Better Business Bureau.

Special services

– Consider whether the company offers special services such as ironing, dry cleaning, or alterations. If you have unique laundry needs, you may want to look for a company that offers a range of services to meet your specific requirements.
Laundry City Is Your Trusted Drop-Off Laundry Service
Laundry City  is your reliable drop off laundry service in Baltimore, offering an affordable and convenient way to do your laundry. Our  friendly staff are always there to help make sure that you get the best value for your money.
We are using only the finest of detergents and equipment to guarantee that all of your laundry comes out looking squeaky clean. Plus, we also offer next day delivery, so you can be sure that you'll have clean clothes ready for whatever life throws at you.